Attention
You can find the Leadership, Information Training Academy Schedule in the menu under News click Up Coming Events.
---
***Attention All Auxiliaries***
Due to the changes coming to the clothing room at the Roseburg VA.  Do not send any donations to Roseburg monetary or otherwise at this.   If you want to make a monetary donation, please send it 
to Department of Oregon Treasurer.
Roseburg VAVS Rep. Fran Polmateer
---
********Attention********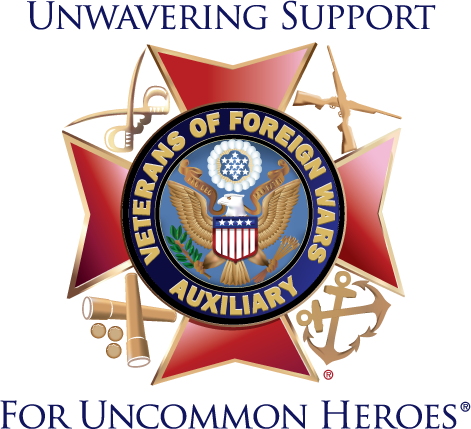 This email is to notify Department Treasurers that effective July 1, 2018, Local Auxiliary Treasurers' ability to enter a new member in MALTA will be discontinued.
New membership applications will be sent to the Department Treasurer for processing.
Thank you for your understanding and attention to this matter.
VFW Auxiliary National Headquarters
---
June 30, 2018 Midnight Central Time
Hi Debra,

All transactions in MALTA for the 2017-2018 Program Year MUST be completed by June 30, 2018, Midnight Central Time.

After Midnight, Member Login will not be accessible until July 9, 2018. This will allow National Headquarters to reconcile year-end figures and prepare for the next dues and program year.

Thank you,

VFW Auxiliary National Headquarters
---
General Order #1
It is with great sadness that we have to order the Draping of all Charters for a period of 30 days in memory of National President Lorraine Frier (1999-2000).
By order of
Cathy Lindsay
Department of Oregon President
Attest:
Iona Kline
Department of Oregon Secretary
---
Presidents Message  July 2018
Hello Hello,
I finally made it I am your Department President  I can't wait to get our year started we have a lot of new changes coming up so let's get ready to start rolling .  
Thank you for supporting me all these years going up the chairs.  I promise I will do my best for the Department of Oregon and make you proud you have chosen me.
I am so excited for our new Leadership, Information and Training  Academy this year. I hope to see you all there at the Academy. The committee has worked hard on this and they have improved it from last year.  See you all starting in August at the Academies so come out and learn about our programs.
We are all here for our Veterans and their Families so let's show them how well we can work together this year.
I am here for you I know if we Believe in what we do there is no doubt  we are going to have an awesome year. Have fun in what you do it will pay off.
Remember Believe in yourselves and you will achieve goal.
Working together we can accomplish anything so let's come out running and show them what we can do.
Thank you again for have the confidence in me to be your Department President.
We are One Team One VFW and if we remember that there will be no stopping us.
Riding for our Veterans All things are possible for those who Believe.
Loyally,
Catherine Lindsay
Department President
---
---
---
---

OREGON VFW AUXILIARY
The Oregon VFW Auxiliary was founded for the soul purpose of serving those who have protected our country and see that they are protected in return. How do we achieve this goal?
By reaching out with help in communities across America.
Offering innovative programs
Standing up for veterans rights in Washington, D.C.
We can't do this without your generosity. Please consider a tax deductible donation to your Oregon VFW Aux.

Print Friendly